Best Egyptian Quran Teacher Online: In the digital era, the pursuit of knowledge has transcended borders. The rise of online education has opened doors to spiritual enlightenment, especially for those seeking to understand the Holy Quran. If you're on this quest, we introduce you to some of the finest Egyptian Quran teachers online, who have dedicated their lives to imparting the wisdom of the Quran.
Benefits of Online Egyptian Quran Teachers:
1. Cultural Authenticity:
Learning from an Egyptian Quran teacher online offers an authentic experience, as Egypt is renowned for its rich Islamic history and heritage.
2. Flexibility:
Online lessons provide the convenience of learning from the comfort of your home, fitting seamlessly into your schedule.
3. Diverse Expertise:
Egyptian teachers bring a unique blend of traditional and modern teaching methods, ensuring comprehensive learning.
4. Cost-Effective:
Online lessons often prove to be more economical than traditional classes, without compromising on quality.
Best Egyptian Quran Teacher Online:
Egypt, with its rich Islamic heritage, has always been a hub for Islamic scholarship. Today, we delve deeper into the profiles of some of the most esteemed Egyptian Quran teachers online, who are not only well-versed in the Quranic sciences but also possess unique teaching methodologies that cater to students worldwide.
1. Shaykh Galal Ridwan:
While Shaykh Galal Ridwan's academic journey began in the realm of science, his heart was always inclined towards the divine teachings of Islam. His graduation from the faculty of science (zoology and chemistry) is a testament to his diverse knowledge. However, his true calling was in the spiritual domain.
His Ijazah in 3 readings of the Quran and his ongoing studies in the 10 Qira'at at Al-Azhar showcase his dedication. His melodious recitation, combined with his profound understanding, has endeared him to many, making him a top choice for those seeking an Egyptian Quran teacher online.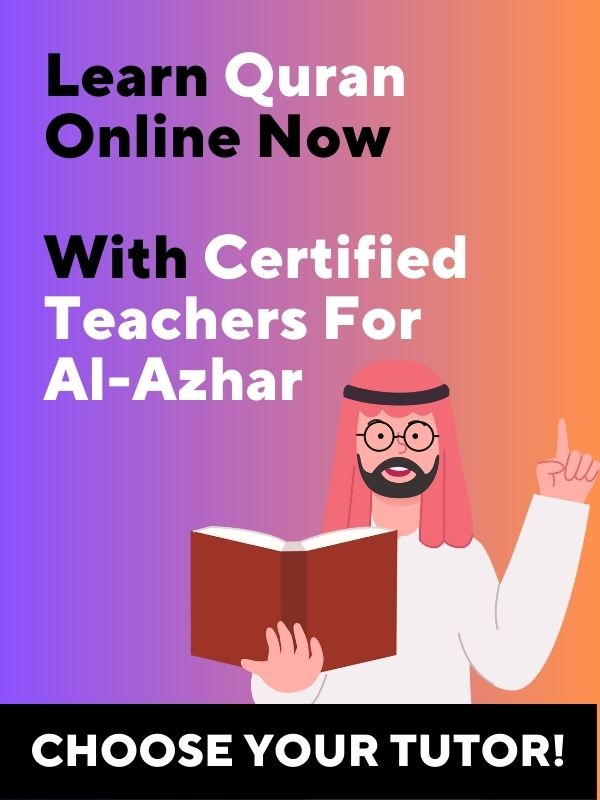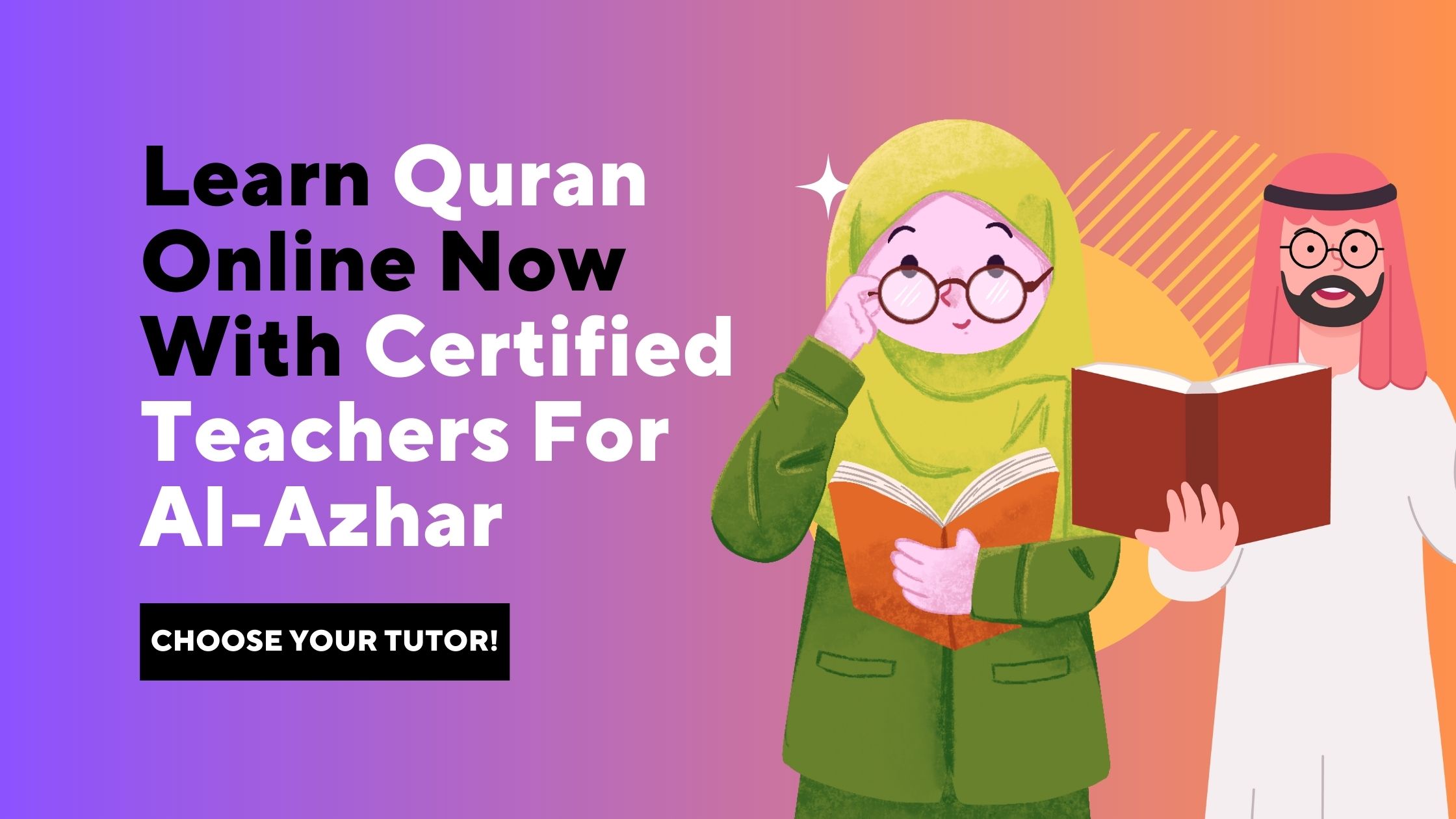 2. Shaykha Bothaina Salem:
Emerging from the prestigious Alexandria University, Shaykha Bothaina's academic credentials are impeccable. But what truly sets her apart is her Hafiz status and the high Sanad she holds, tracing back to Prophet Muhammad (peace be upon him).
Her innovative teaching techniques, especially her ability to create interactive games, have made her a standout female Quran teacher from Egypt, resonating particularly with younger students.
3. Shaykh Khaled Mohammad:
Al-Azhar University, a beacon of Islamic knowledge, is where Shaykh Khaled honed his skills. His studies encompassed a range of Islamic disciplines, from Aqeedah to Tajweed.
With Ijazah in the 10 readings of the Quran (Al- Qira'at Al Ashr), his expertise is vast. Fluent in both English and Arabic, he has become a sought-after online Quran teacher from Egypt, guiding students with patience and wisdom.
4. Shaykh Mohammad Salah:
Shaykh Mohammad Salah's role as an Imam in Egypt speaks volumes about his dedication and stature. A graduate from Al-Azhar University, he has memorized the entire Quran with Ijazah Hafs from Asem Narration since the tender age of 10. His teaching style, characterized by simplicity and practicality, has made him a beacon for those eager to learn Quran in Egypt.
5. Ustadh Abdullah Mohammad:
Ustadh Abdullah's journey is a blend of diverse academic pursuits. From graduating from Al-Azhar University's Faculty of Education to joining As Safwa University for Islamic Sciences, his quest for knowledge is relentless. His experience as an Arabic teacher in Azhary schools in Egypt and his fluency in both Arabic and English make him a distinguished Egyptian Quran teacher online.
6. Shaykha Somaya Ahmed:
Shaykha Somaya's credentials are vast. From obtaining an Ijaza in Hafs and Shu'ba from Asim to passing numerous courses in teaching Arabic and Quran for non-native speakers, her expertise is evident. With eight years of experience teaching the Quran in various Egyptian institutes, her interactive and engaging teaching style has endeared her to many.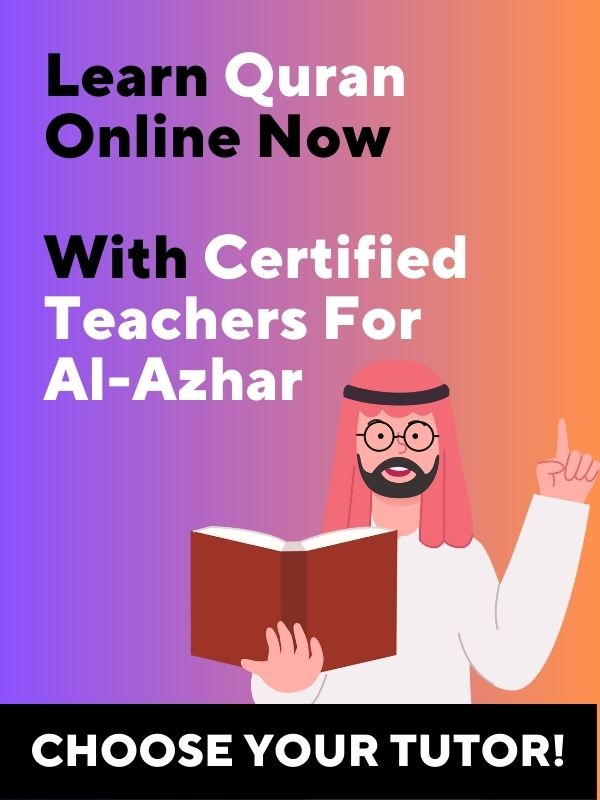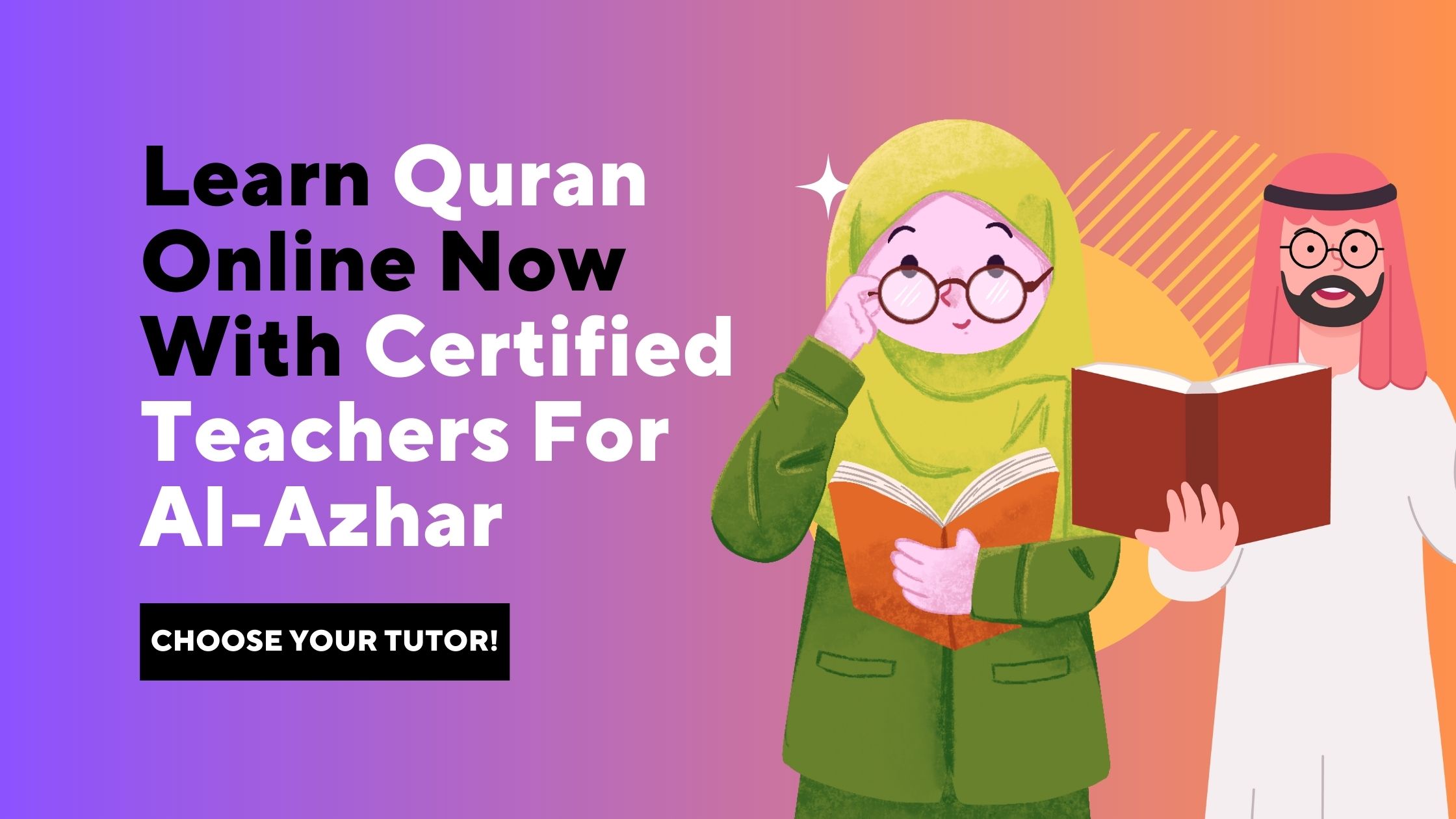 7. Shaykha Fatima Mohammad:
Shaykha Fatima's proficiency extends beyond just teaching. With Ijazah in Quran Imam Aseem (Hafs and Sho'aba) and certifications in Tajweed and Noor Al Banyan Qa'ida, her depth of knowledge is vast. Her friendly demeanor, combined with her expertise, makes her a top choice for those seeking a female Quran teacher from Egypt.
8. Shaykha Sohaila Mahmoud:
By the age of 13, Shaykha Sohaila had already completed memorizing the entire Quran. Her dedication is further highlighted by her Ijazah in Hafs and Sho'ba. Her effective teaching methods, focusing on individual attention, have enabled many to achieve Quranic fluency in a short span.
9. Shaykha Sara Nassar:
Shaykha Sara's journey is awe-inspiring. Graduating from Al-Azhar University, she holds Ijazah in multiple recitations, showcasing her vast knowledge. Her dedication is evident in her teaching, making her a leading figure among online Quran teachers from Egypt.
10. Shaykha Asmaa Abul-fadl:
While studying medicine at Al Azhar University, Shaykha Asmaa's heart was always inclined towards the Quran. By the age of 7, she had memorized the entire Quran. Her Ijazah in multiple readings and her interactive teaching methods, especially tailored for children, make her a cherished teacher.
Real Reviews of Our Students and Parents:
Don't just take our word for it. Hear from our students and parents about their experiences. Dive into the reviews and see for yourself the impact these teachers have made in the lives of many. Remember, the journey of a thousand miles begins with a single step. Start your spiritual journey today with our two free trial classes.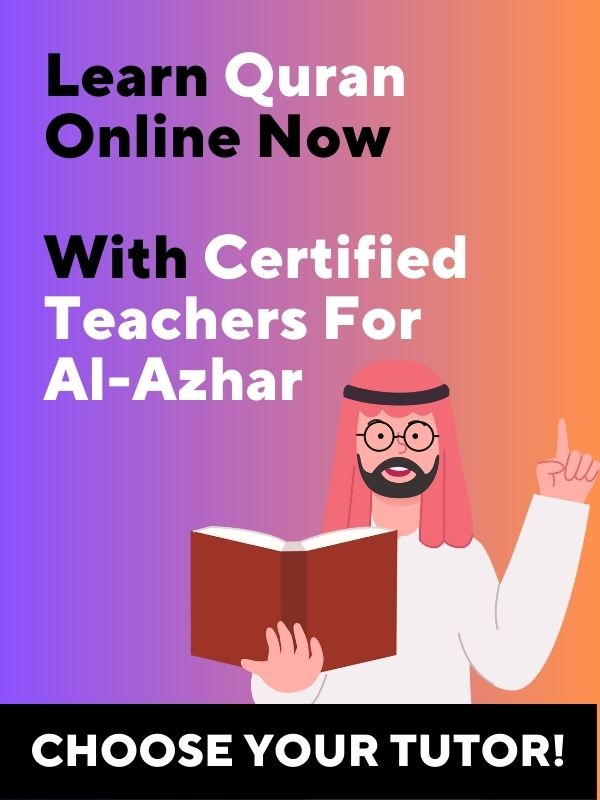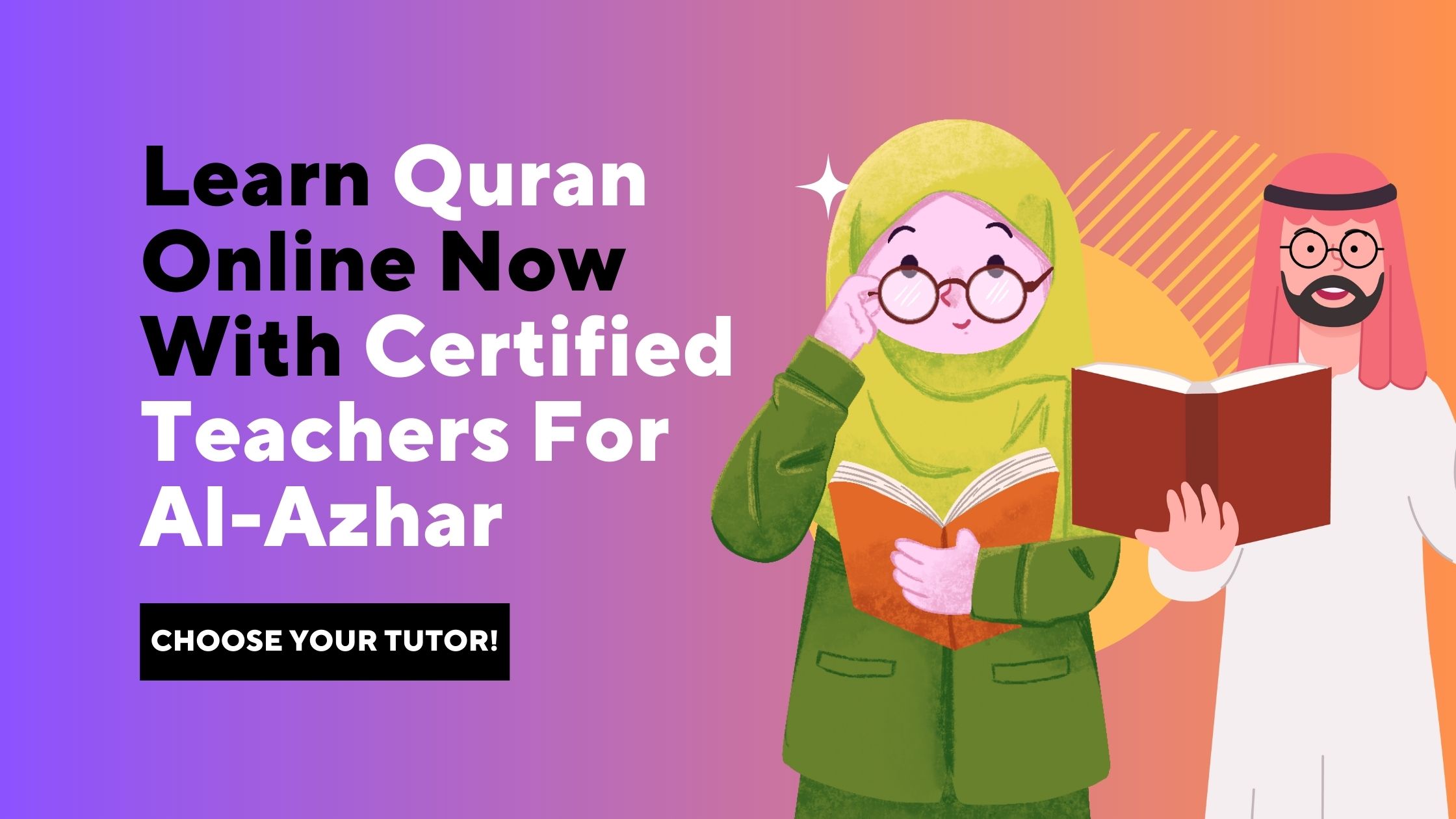 In Conclusion:
The journey of learning the Quran is a sacred one, and having the right guide can make all the difference. These esteemed Egyptian Quran teachers, with their vast knowledge and passion, are paving the way for many to connect with the divine teachings of the Quran. Whether you're a beginner or looking to deepen your understanding, these teachers are equipped to guide you every step of the way.